---
RE: Rugby League Live 5 Wishlist - Steeler - 10-29-2018

1. All the features of RLL4. Its really disappointing when a new game can't do something that the old one could.
2. All the recorded names that were recorded in the past games.
3. Retro logos and uniforms.
4. Ability to upload custom logos in more user friendly formats than SVG. PNG or something like that would be better.


---
RE: Rugby League Live 5 Wishlist - Ruck - 10-29-2018

I haven't gotten round to getting Rugby League Live 4 on my XBOX yet... did they sort the pixelated logos and sponsors on custom jerseys?


Brilliant addition that just needed that tweak to be perfect.


---
RE: Rugby League Live 5 Wishlist - Parra4Life - 11-07-2018

- Better Physics
- Better Graphics
- Ultimate Team similar to FIFA
- Work on bugs and glitchs


---
RE: Rugby League Live 5 Wishlist - matthomas760 - 11-13-2018

Maybe make it more like FIFA, make like a journey so you have your won story and you can make your own decisions, umm have more special events, r the contract you should be to sit down with the club and discuss your contract,, you know things like that


---
RE: Rugby League Live 5 Wishlist - Radman - 11-13-2018

I don't think a story mode would work budget wise and I would hate it even more if it was included but the gameplay barely changed.


---
RE: Rugby League Live 5 Wishlist - Ruck - 11-14-2018

I like the contract discussion part... generic managers would work, but I too... am not big on the story mode idea.

Game play improvements and a more in-depth Franchise mode would be a better use of time and resources in my opinion.
Greater management of squads, contracts and injury management as well as a beefed up season to include World Cup qualifiers, friendlies and Great Britain Tours would be good.
Women's Rugby League comp (i know it's still growing but generic players could fill the void)... but the ability to manage your grades fully so you can drop first graders back to reserves and manage / play all grades if desired.
Scout junior talent to bring through the lower grades... I'd stop short of salary cap mismanagement and "homesick" players... but a morale vs ego system would be good if mid-season player movements were introduced.

Set-Play creator... stadium atmosphere... tweaks to the Stadium creator... etc... Yes... Gameplay, Depth and Customization are key.

If possible an increase to the file limit of custom logos / sponsors... just a bit to allow more detail... The system is easy enough to work with... just need a little more wiggle room for people wanting more complex logos.
That is a big part of making this game appealing... if people can add basically any team they want... that opens the window big time.

Mixed Tag Teams (might be fun for the girls and boys out there that want to play together)...

Most importantly... a RLL5, definitely need that.
---
RE: Rugby League Live 5 Wishlist - samwhitby583 - 11-16-2018

i know this won't work/won't but a fifa pro clubs/ nba pro-am feature would be really exciting if done correctly


---
RE: Rugby League Live 5 Wishlist - TheOdd1Out - 11-18-2018


(11-14-2018, 08:41 AM)

Ruck Wrote: Most importantly... a RLL5, definitely need that.

This is my wish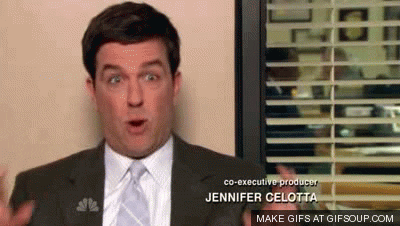 ---
RE: Rugby League Live 5 Wishlist - Seiznosus - 01-22-2019

Contested Catches don't work well on Legend difficulty. No matter How well you time them the computer always manages to knock them back to the fullback. If I catch it in the green then I should catch it no matter what.

I agree the players immediately stepping the defenders on the kick return is really annoying and needs to be fixed. There needs to be a tackle option that players can use when they are able to read a step before the player does it. Otherwise you end up conceding 30 odd meters every time the opposition fullback gets the ball. 

Better Support and passing after you have broken the line. You should have someone to pass too and 9/10 times when your away from the main line of defence the ball should get to your support. 

There needs to be an option to get your halves to fallback when defending, same with the fullback. It sucks when your in a tight game and you can't use your main playmakers because they have no stamina and you can't risk running them in case of an injury. All because your no. 7 had to get involved in every gang tackle without you telling them to.

Everything about the grubber kick feels like luck. The computer always puts the perfect weight on it and kicks it out to there side and none of my players react so they score. When I grubber its always directly out in front of the kicker and they usually and they always regather to early and slide just short of the white chalk. 

I hate the big spin of the camera when possession changes. If it was a little quicker and less disorientating would help with chasing down kicks and players as well as making a break of a kick return or interception.

Bring back Drills and add them into career mode to help with players form, and even to help train up new players.

Make the dummy quicker. At the moment its so slow it looks like the player is trying to shovel dirt. 

Make the UI and commentators look and sound more like an official Channel 9, Sky Sports or Fox League Broadcast. Hell why not team up with one of the broadcasters to help promote the game. Make it feel like something you would watch on the TV. 

Give the option to name your coach and customize your coaching/ managing identity like Fifa. Have other clubs pick up on your success and offer you contracts to leave your squad. If you can't bring a team up or develope them into a side that can win a premiership then maybe you get the boot and have to coach second grade for a season.

Custom TRY celebrations 

Let us chose a 25 man squad for the internationals and all stars as well. And if a player is not playing in the final 17 let them play for the club that week in the case of origin.  

More stats for players shown and maybe even a little cutscene at the start of a game for a player hitting his 300th or 100th game or whatever.

More animations for things lilke Big Hits, Steps and dummys. 

Some sort of trophie room and stats to remember all you have been able to do in your career as a player or coach. Displaying all the Premierships, Origins, World Cups and WCCs you have won and what years you have won them in. 

Last one and probably one thats out of the budget. Get different commentators for the Super League and NRL. Have Vossy or even Rabbs if possible to commentate with Fatty, Fittler, Gus or Brandy. And leave Eddie Hemmings and another partner to do the SL. Maybe even give different leagues different score boards and UI. Just to make them all feel different. 

If by some miracle we get all these things then it would be one hell of a game.


---
RE: Rugby League Live 5 Wishlist - Sekope41 - 01-28-2019

III think animations is key to a really good game for the future and here's a few I'd think that'll be good for the future rugby games 
First off players animations needs a lot of work and I think the rating system needs to match how the player plays like
side steps like not everyone sidesteps the same, having like a 90+ overall sidestep would be like a benji , Shaun Johnson , kayln ponga and roger tuivasa sheck sidestep animation . Being a lower rating would have you a simple side sidestep but would not be effective as if you were a high rated sidestepper and like 80+ overall would be like Jason taumalolo and cam Munster not the flashy sidesteps but does the job to evade from defenders.
And the fend need a massive upgrade from the last game , I don't feel like when I push to fend it was my timing it felt more as if it was luck when I pushed up with the stick and the goose step needs to be manual and not automatic 
Breaking tackles needs more animations like look at players like latrell Mitchell & Jason Taumalolo can break tackles easier with fend off and bump offs and oh yeah bump offs . Nothing better than a prop off kick off going full steam ahead and bumping off the opposing player and here's my wish list for the rugby league game

- Bump offs animation
- More Sidestepping animation not just the one animation repeating
- More fend off animation 
- break through gang tackles 
- being able to break through between defenders 
- Hit and stick animation Players timing of the hit button and if timed right you make the hit but if you don't you come off second best 
- try saving animation like being able to get hand under the ball or if your player strength is high you could man handle the opposing player to drag him back 
- I think for Xbox X button PS4 square button can be used in defence like a Contesting button when it comes to try's being scored example opposing player going for the corner try when you press square it pushes them but if late you still push but they still score but if timed you pull off a try saver 
- high ball contest more realistic 
- players not getting to the ball so quick like when you kick a 40/20 the fullback doesn't get to it as quick as the last game but you know what I mean more realistic 
- speed separation from slow to fast players 
- lifting tackles would be good for a rugby game , it's really good to see when done correctly but then again it a penalty and put on report for dangerous tackle but would suit the players who's discipline is not good 
- line speed 
- short kick offs 
- goal kicking not only one animation for every goal kicker 


Basically more animations


---